We've written before about how to make your own flyers via cheap templates from Envato, but we've recently come across something that's even easier: Canva.com
Canva is a startup focused on making graphic design easier for anyone. With a drag and drop interface, you can make cover art, social media banners, or flyers in no time.
Easy And Free
It's as easy as selecting what type of graphic you want to create, then choosing a layout, then replacing text and images to your liking. The best part? Canva is free! You'll only need to pay if you use one of their stock images on your graphic, and even then your cost will only be $1.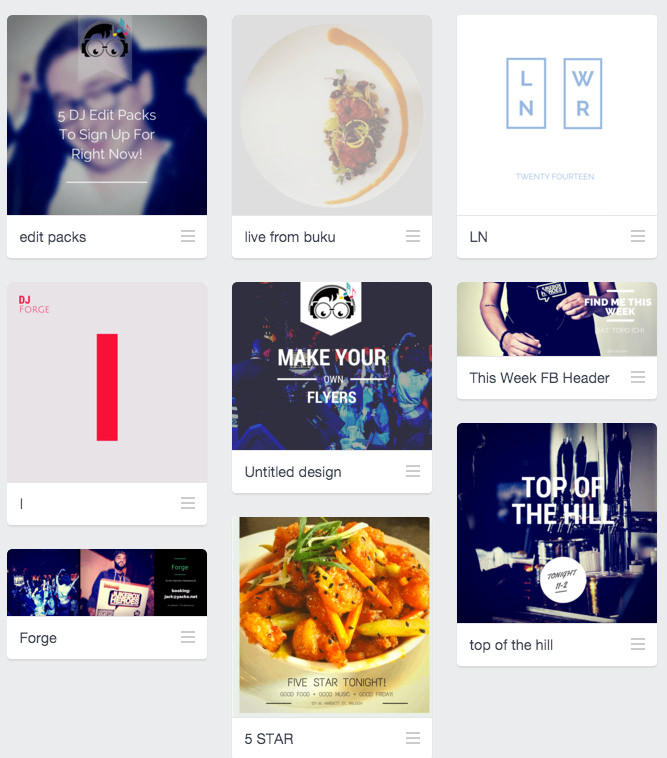 As you can see, I've used it for the past couple of months to create album art, images for this site, as well as social media images – which why I am recommending it for everyone. Head over and create an account – check it out and let us know what you think!