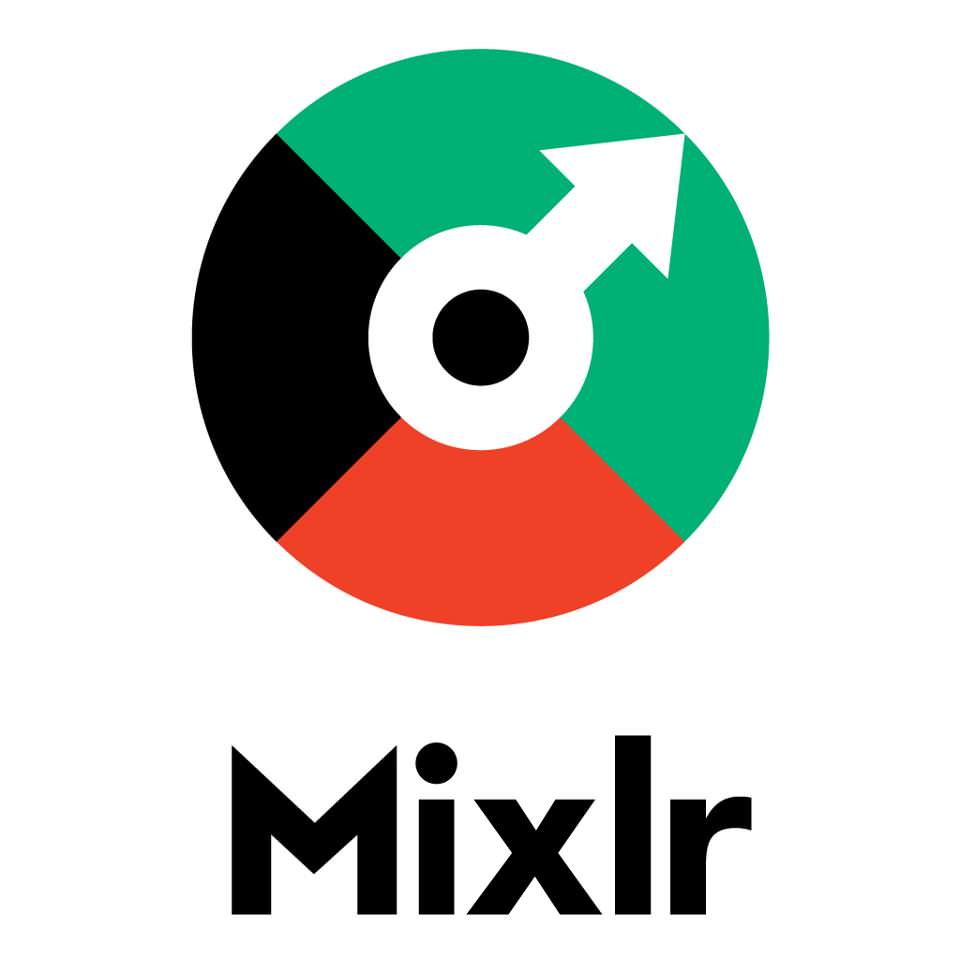 It's one of those occasions where you've got that itch to play for an audience, but have no gigs coming up. You've got this collection of great swing LPs that you want to share with your grandma, but don't have the time or money to travel. Your significant other is half a world away and hearing you mix just totally gets them in the mood for sexting. How do you take care of this issue quickly, easily, and with little to no money? The answers quite easy, with a little application called Mixlr.
What is Mixlr and how do I get it?
Mixlr is an easy to use internet broadcasting application that is available for free to Mac,  iOS, and Windows. (Sorry, Android users. However, there is talk that the application will be ready in the near future.) First thing you need to do is download the application for your preferred method of use from Mixlr's download page. Mixlr also has a whole host of benefits such as scheduling broadcasts, updating twitter and facebook, and will send you email updates of your broadcast stats.
Step 1: Install the app
Like stated above get the app from Mixlr or from the iTunes App Store. For this post it's assumed that you know how to install programs on your computer or iPhone.
Step 2: Log In
If you have already created a Mixlr account. Go ahead and log in with that. If you haven't created one, you can do that on Mixlr's registration page. (Located at the bottom of the app or on the home page of their website in the upper right hand corner.) You can also sign in with your Facebook account.
Step 3: Configuring your audio setup
This step is basically the meat and potatoes of the whole deal and it is completely based on your preference. I'm going to list steps how to configure Mixlr as if just using a PC based program such as Scratch Live, or Ableton Live and I'm going to show you how to set it up the way I do it. (If you start using Mixlr and set it up differently, then I would love to hear how you're using it.)
When you first start the Mixlr application on Windows or OSX you will notice that there are three input sources: Microphone, Any Input, and Playlist.
Playlist:
I hope, if you're a DJ and you're claiming that you're doing a "live set," you are never using this option. This option allows you to add a sound files on your hard drive to Mixlr and play them. Simple. But no purpose of diving further into it.
Microphone:
This is going to use your PC's built in mic to capture sound or whatever mic input source you are using. It can be helpful if you are just blasting sound through some monitors and really have no other option. Downside to this, is if your going that route then you're going to sound like crap.
Any Input:
This is going to be the slider that you'll want to use for any PC based audio programs such as Ableton Live or Traktor. (ScratchLive or SeratoDJ users I'll get to you in a second.) First thing you'll want to do is get SoundFlower.
SoundFlower is a utility that allows you to route audio to virtual outputs from your PC. Just like Mixlr, it's free and easy to use. If you don't have it you can pick it up from SoundFlower's download page. Once you download it, launch Soundflowerbed to get the program running.
Next, set your PC's output to "Soundflower (2ch)." The reason for this is that it will be used in Mixlr as a selectable source.
Finally go into your audio program and change the audio output routing to Soundflower (2ch). For example in Ableton Live, you'll go to "Live > Preferences" and in the Audio tab you'll select your output source as Soundflower.
You are done setting up Soundflower and ready to get back to setting up Mixlr.
Restart Mixlr if you have it open, then in "Select Source" menu under the slider then select Soundflower (2ch). Then start broadcasting to your friends, family, twitter followers, etc!
Setting Up Mixlr to use ScratchLive or old dusty vinyl
"But wait Cool Hand! I'm using Scratch Live, or using dusty vinyl. This isn't going to help me!" you exclaim. And now I'll show you how I set up Mixlr to broadcast.
The tutorial above probably showed the most complicated way to set up Mixlr. If you get to know me, I'm all about making things easier, not complicated and working smarter and not harder. I also have a huge collection of dusty vinyl that I spin in conjunction with ScratchLive. I DJ with a TTM57-SL. (This can be done with any mixer or ScratchLive box.) I also, do not have the Mixlr program downloaded to my PC. You maybe pondering, "How do you get your dusty vinyl broadcasted across the internet without converting it to digital or even so much as having the program that this whole post is written about downloaded to your PC to begin with?" Here's how I do it:
Step 1 – Download the Mixlr mobile app to your iPhone.
Step 2 – From your auxiliary out on the mixer, run a line in adapter into the iPhone. Any 3.5mm TRRS jack will work as long as it has an "Input or Mic Ring" on the end. You can tell if it's what you need by the 3.5mm end having 3 rings on the male end versus the standard two. The other end will need to match up to your auxiliary output on your mixer. (Some audio adapters may be needed.) I actually use the iRig adapter from IK Multimedia. I picked this adapter up from my local Guitar Center for about $20.00. This allows me to broadcast to Mixlr both digitally and analogously without having to mess around with any sound settings on my computer. It also sounds incredible!
Step 3 – Start the Mixlr app on the iPhone. Make sure you're signed in, tap "Start Broadcast," and you're broadcasting!
*** I can't stress this enough, if you do decide to broadcast audio this way, make sure your phone is connected to WiFi or have an unlimited data plan with your cellular carrier. This will eat through your data like the Fat Boys in a Sbarro.***
Some Cool Tips with Mixlr
Tell the world! When you start broadcasting, Mixlr will send updates to your Twitter and Facebook to let your fans know you've started a live broadcast.
Your fans don't need to download anything to listen. They can just visit the link that Mixlr sends out or go to your custom Mixlr URL to tune in. (Mine's mixlr.com/coolhandj.  Shameless plug.)
You can interact with your fans via a chatroom on the same page when you're broadcasting and also invite others to listen in.
After your broadcasts, Mixlr will email you statistics of the broadcast that show the people who listened, new followers, etc.