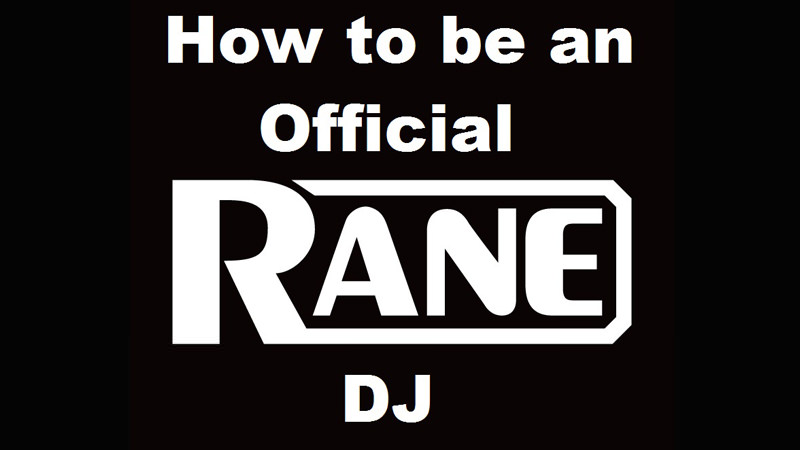 I've been seeing various posts from DJs I follow stating that they are official Rane DJs and I've been wondering to myself: how does one go about becoming an Official Rane DJ?
How To Become An Official Rane DJ
Today the good people over at Rane published a blog post that details how to become one of their official DJs. The condensed version:
Use Rane gear (duh!)

Be passionate about your use of Rane gear

Make that passion visible by including pictures of Rane mixers in your Instagram updates, tweets, Facebook status updates, etc.
That's a short list right? Seems easy enough, but we thought we'd give you some further pointers and opinions:
Be in a place in your career that Rane aligning themselves with you makes sense

. Sorry, but if it

's evident that you just started DJing, you

're probably not going to be sponsored

Don't overdo it on your updates trying to get sponsored. If every single update is about your Rane Sixty Two it's going to be obvious you're just doing it to get on the list.
Help other Rane DJs and interact with other members of the DJ community. Learn something new? Share your knowledge with everyone. Besides potentially helping someone out, you'll continuously push yourself into a leadership role and people will appreciate you.
Are You Already An Official Rane DJ?
We want to hear from your, hit us up in the comments!