Automate The Internet With IFTTT
The internet is awesome and helps us get things done, helps us network with others, and helps us stay entertained on a daily basis. Sometimes it's overwhelming though. Between social networks, email, blogs, and record pools, it can be a challenge to keep everything working. Luckily for us there's IFTTT to automate our apps and the internet for us.
What is IFTTT?
IFTTT [short for "If This, Then That] allows you to create "recipes" between various internet sites / applications to make them work together however you want. You can use these recipes to be more productive, to help remind you to do things, or just eliminate manual processes.
Example IFTTT Recipes:
For example, I have the recipe below set up between Instagram and my Facebook fan page. It only triggers when I add a specific hashtag to one of my Instagram photos and then posts to my fan page automatically: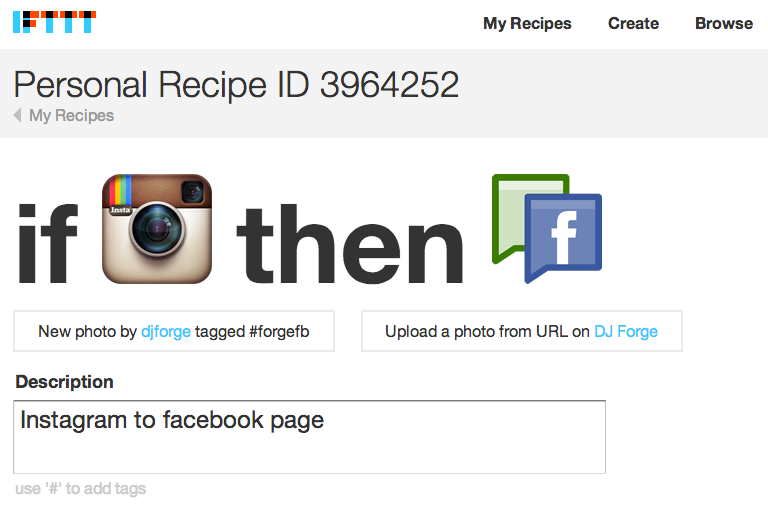 And then I have one that backs up my Instagram photos to a dropbox folder:
And for something a little more on the productivity side, a recipe that takes any email I star in Gmail and creates a reminder for me to reply to it:
Infinite IFTTT Recipes
Those are just a couple of the recipes that I use myself, but there are tons of recipes you can check out on the IFTTT site. What are some of your favorites? Share with us in the comments or hit us up on twitter and let us know!