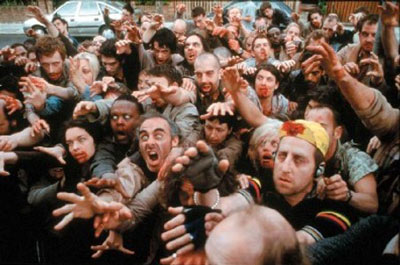 It's that time of year in the US where shoppers go crazy for slashed prices and insane sales. You could go out and about shopping in the real world and fight the crazies to find some deals on DJ equipment, or you can use our guide and shop online while you recover from eating more than you should this week.
We've gathered up the deals that DJs would find useful so that you can get the most of your black friday spending. Check out what we've found below, and if you find something we can add drop a note in the comments.
Black Friday DJ Equipment Deals:
This is what we've rounded up so far, we'll try to keep it updated with what you share with us in the comments!
Agi Pro DJ just posted their discount codes:
easy15off – save 15% off your entire order (Orders over $199. Excludes sales items, demos, open box, customer returns, video demos, bundles, some packages & items under $100 with free shipping)
15buxoff75 – save $15 off your order of $75 or more
50buxoff300 – save $50 off your order of $300 or more
150buxoff1k – save $150 off your order of $1000 or more
400buxoff2k – save $400 off your order of $2000 or more
HEARINGLOSS – save %20 on all regular priced headphones
Update: AGI has announced a special 15% future discount if you order from them on black friday or cyber monday.
Jetpack Bags is having a sale on their Prime DJ Bag and at $129 this is a pretty sweet deal – Use promo code "PRIME" Nov 29th ONLY, sale starts 12am EST While supplies last!
Serato Deals
iTunes Deals
Hard Drives and Removable Storage
Laptops and Tablets [and screens]
Please note the best buy macbook deal prices won't be live until 11/27 or 11/28
Desktops
Headphones and Speakers
Recording and Production
Cameras and Such